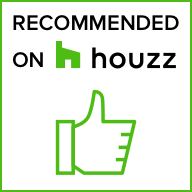 For A Free On-Site Estimate Call 866-986-9781
---
"We could not be more pleased with the job you did for us! I will definitely add my comments on yellowpages.com. You have us as a customer for life! Thanks again."

– Scott H.

"Thank you so much for having Manuel come out to our house in Anaheim. I know it was a very small job and probably not worth the time and effort for anyone to come out, so I especially appreciate your help. Manuel was very prompt, very courteous, and did a fantastic job. I couldn't have been happier with how nice he was or the careful work he did. I'm sending you a check for an additional amount because the work was very much appreciated. Thank you so much"
– Tina M.
---
"Another job done well…very well. The house looks new. I appreciate all that you and your crew have done for me, it has not gone unnoticed. With warm regards"
– Betty E.
---
"Just wanted to take a minute to thank you for the great job you guys did on our house. We are very happy and all of your employees were professional and conscientious throughout the job. We are certainly happy to recommend you to anyone in need of your services. Thanks again."
– Don & Patty B.
---
"At the beginning of this year your company painted the inside of our house, which, with dark beamed ceilings and dark flooring, was not an easy task. The job was beautifully done, you were always on time and your prices were reasonable. The quality was so high that we are now having you paint the outside of the house, which is even trickier, given that there are several colors of paint and stain to be used, including sealing an entire deck. We are more than happy with your professional manner and what has turned out to be the best painting we've had done, and we have owned 5 houses. We will always talk to you about any future projects. You guys have been fabulous!"
– Andy & Jennifer B, Cowan Heights
---
"Thank you for being 'my painter' and especially helping me when I needed to close escrow. Jeff has always been dependable."
– Anne P., Laguna Woods
---
"Thank you so much for the beautiful paint job you guys did at my house. You guys made the old wood look new again, and I can already tell the job you did is one of quality that will last for years."
– Brenda S., Mission Viejo
---
My husband and I couldn't be happier. I wish every contracting experience I've had could have been as easy as this was. We are so grateful that Jeff sent Euriel and Julio to work on our home. It was obvious that they not only took notice to detail but also take pride in their work. They were so polite, considerate and had great attitudes everyday. We are truly grateful that this wasn't another frustrating, hair pulling or baby sitting experience. On top of that we have a beautiful "better than new" looking home.
– Vicky A., Newport Coast
---
*For more testimonials, please click here to visit our ad on www.yellowpages.com
*References available upon request