For A Free On-Site Estimate Call 866-986-9781

We do painting One Way: With Quality, Professionalism, and Honesty.
House painting and commercial painting is more than just color and protection for your home or business.  Paint is the face of your home.  Good house painting and pro commercial painting defines the look, feel, and warmth of your home or business.
For over 40 years, One Way Painting has served Orange County with a commitment to quality workmanship and courteous customer service. We've built our reputation by offering the highest quality service blended with unmatched professionalism.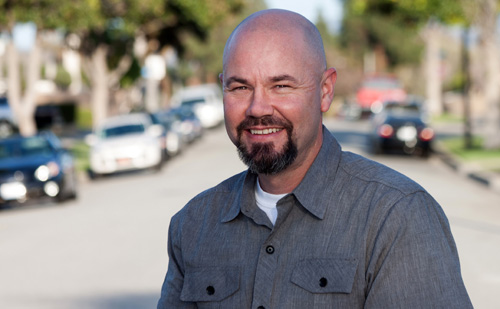 Founder, Ron Bartz, established One Way Painting in 1976.  In 2001, Jeff McCabe joined One Way Painting.
Jeff brought innovative and fresh ideas and quickly demonstrated his ability to learn a new business. He rapidly became a first class Journeyman Painter. Jeff's commitment to superior customer service has continued to grow One Way's reputation and revenue.
In 2009, Ron traded his paint brush for retirement.  Jeff is following in Ron's footsteps and continues to run the painting company with integrity and professionalism.
We are family owned and operated and use only the finest tools and materials.  We paint right the first time.  We offer the best in house painting and commercial painting including, pressure washing, stucco, dry wall repair, and specialty area painting.
Why Is Our Name One Way Painting?
Our business is based on the Christian ethic of treating every customer with honesty and integrity. Every job is done "as unto the Lord". Does this mean we're perfect? No. It does mean we strive to do the best painting job possible.  No cutting corners.  No cheap materials. We pay attention to every detail and never complete a job until the customer is completely satisfied.
Our goal is to exceed your expectations.